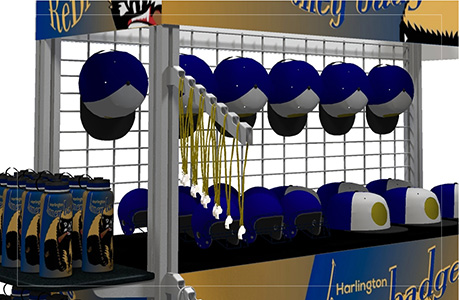 Expand The Walls of Your Store! These mobile, retail stores roll and park anywhere!
Provide families and fans with additional opportunities to conveniently shop during hours that campus stores are closed.
Our college cartes deliver last minute impulse purchasing.
Display your merchandise in any configuration with adjustable shelves that accommodate varying sizes and shapes.
Integrate food and beverage sales with school merchandise.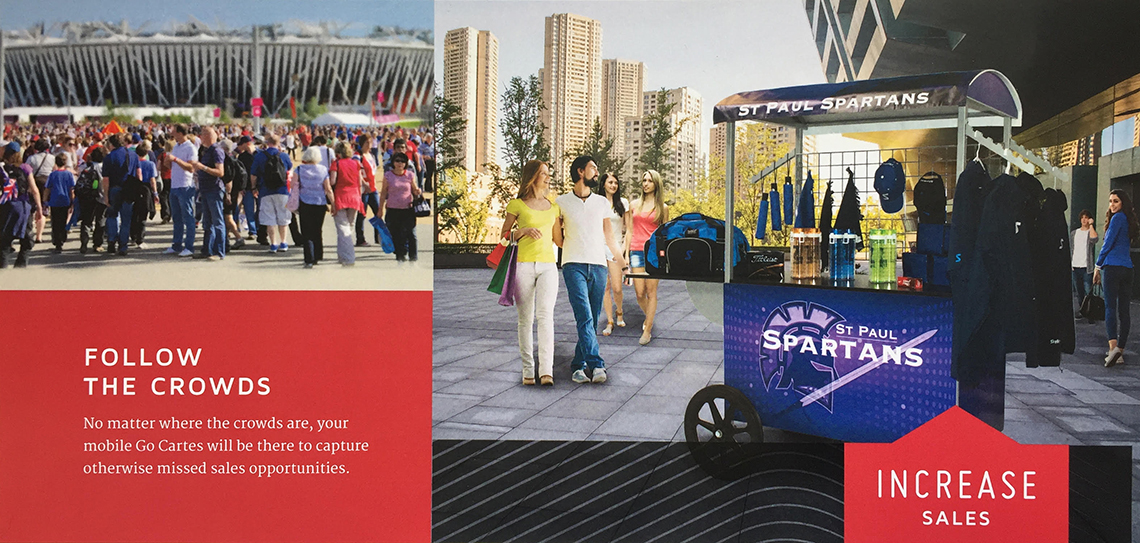 "The carte we got from Ala Gate Carte is absolutely breathtaking! It is a stunning representation of our brand – the graphics are clear and the magnetic panels are super easy to install! We love the functionality of the space on top and the shelves on the side are super accessible for guests and make merchandising easy!
The grid panel in the back with the super functional and easy to install light are great attention grabbers as well.
The overhead signage make it stand out at any event and the lockable storage gives any vendor the most functional mobile selling cart on the market!!!"
– Laura Demaree, Eskimo Joe's Clothes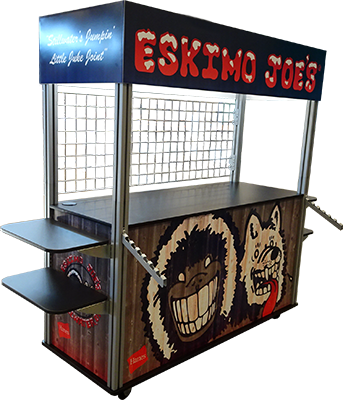 Go Cartes finance program Designed Specifically For You.
Pay only $99 per month for the first 6 months, followed by 12 months of regular payments.
Financing can be a sound business decision with impactful short and long‐term benefits. Go Cartes offers a finance program that provides you with an effective marketing environment, while controlling overall costs and improving your ROI. Our team will work with you to design and build your carte based on specific functional, marketing, and design criteria that you identify.